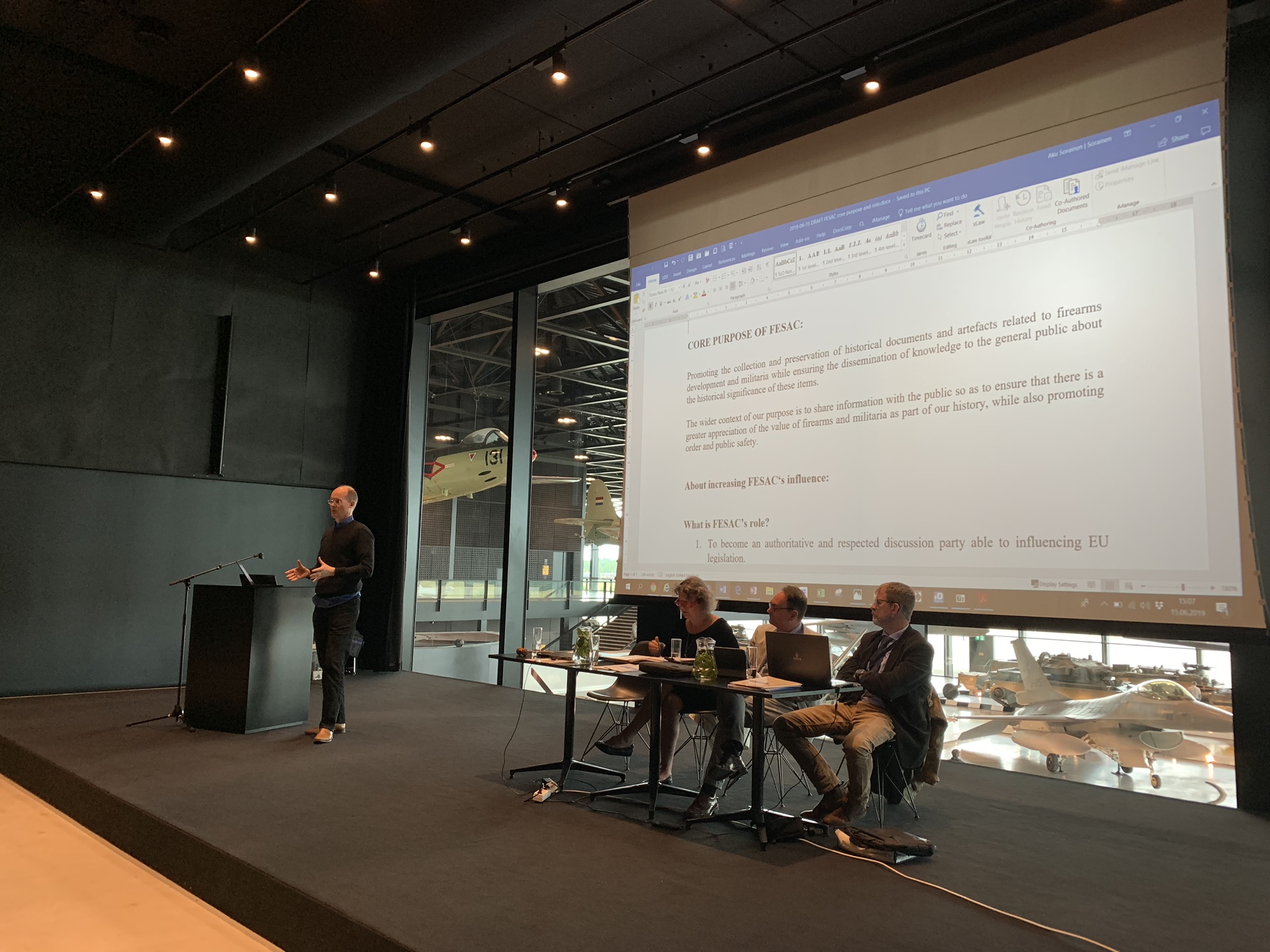 2020 FESAC CONFERENCE TO BE HELD IN MALTA
The board of the Foundation for European Societies of Arms Collectors meeting in Amersfoort, the Netherlands, last week voted to accept the AMACS invitation to hold the  next meeting in Malta. The last time that this prestigious occasion was held here was in 2008.
The dates which have been set for this meeting are 14-17 May 2020. Preparations are already under way. AMACS is issuing a call for volunteers to sit on the following working groups with 2-3 members each:
Coordination – Responsible for booking accommodation, restaurants and the  programme in general. Coordination of tasks with the other Working Groups.
Fair & Exhibition – Responsible for organising an arms & militaria fair and exhibition which the FESAC delegates will be invited to.
Range Event  – Responsible for organising a 'historic arms' shoot and coordinating with with Police in realising this plan.
Public Relations – Responsible for making the most of this PR opportunity for our community and Malta.
Members who have the required experience and wish to help are to email the CEO at info@amacs-malta.org by Wednesday 3rd July latest.
AMACS was represented in Amersfoort by its Secretary Shane Hunter. The meeting was chaired by Stephen A. Petroni. The agenda included a number of important decisions on fundamental issues to ensure that FESAC becomes a resource for collectors' research and assistance in addition to its successful role in promoting and defending the important activity of private collectors, who play an important part in the conservation and research of historic arms.
This year's meeting was also attended by Ian McCollum, of Forgotten Weapons fame, who is expected to join us in Malta next year. Ian recorded a video on Maltese firearm law.
FESAC's board members represent collectors in their respective European country. The annual meeting brings together these country representatives, observers from the European collector organisations and a number of expert advisers.