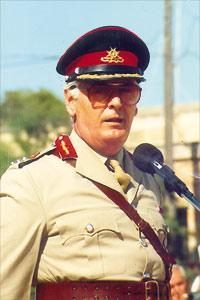 AMACS HONORARY MEMBER BRIG MAURICE CALLEJA PASSES AWAY ON 20 JUNE
AMACS mourns the passing away of Brigadier Maurice Calleja, an Honorary Member who was instrumental in paving the way for the legal changes in firearms legislation and also served as Chair of the Weapons Board for several years. Above all, Maurice was a gentleman of the highest order who earned the respect and friendship of all our members.
The Association extends its deepes sympathies to his family.