MRPSC PRECISION PISTOL MATCH, 28 NOVEMBER 2020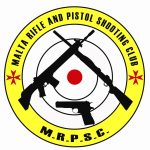 As part of the programme of competitions the MRPSC had planned for 2020, we shall be holding a precision pistol match on Saturday 28th November at 12:30hrs at Victoria Range, Handaq (Bay 3).
Course of fire will be 50 shots (plus sighters) on ISSF standard targets at 25 metres, one handed ONLY.
Categories: Centrefire & Rimfire
Number of available slots – 18, on a first come, first served basis upon receipt of the EUR 15 fee via BOV Pay, Revolut or Bank Transfer (details via email to clivebrock1@gmail.com).
In order to ensure the widest possible access to competitors, you will only be able to register for one category. If we still have space, you will then be given the choice to register and pay for another category.