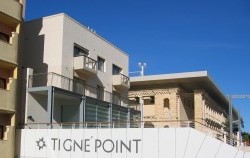 AMACS BAR WILL REOPEN FROM TODAY WITH SPECIAL CONDITIONS
The AMACS premises and bar will be open to members once again as from this evening. However, visitors are to comply with the health regulations by sitting at tables that are sufficiently apart and they will be served with drinks and snacks. No one is permitted to be seated at the bar counter. Masks are to be worn upon entry until seated at one's table.
The AMACS office will be open between 14:00hrs and 21:00hrs while the recreational area will be open between 19:30hrs and 23:00hrs.
We look forward to seeing you there and we thank you for your kind understanding.