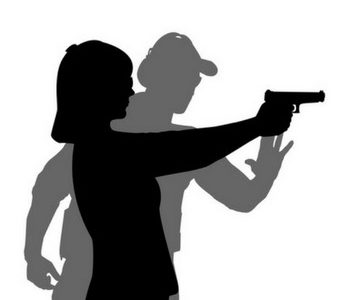 AMACS TARGET SHOOTER LICENCE A/B COURSE
The next FIREARMS SAFETY COURSE for this year shall be held on these dates:
Session 1   Friday 23 August             19:00h – 22:00h     AMACS HQ, Tigne' Point
Session 2   Wednesday 28 August     19:00h – 22:00h      AMACS HQ, Tigne' Point
Session 3   Thursday 29 August        13:30h – 16:00h      Victoria Range, Handaq
This course is designed for members who wish to apply for Police Target Shooting Licences A and B covering pistols, rifles, shotguns, muzzle-loaders and airguns.
In the first session we shall introduce you to the Target Shooting Licence and its legal entitlement and obligations before moving on to cover the basics of firearms, their function and ballistic considerations.
In the second session we shall cover firearm types, handling, safety considerations, range rules and the difference between the various shooting disciplines. Students shall have the opportunity to handle and dry-fire a selection of firearms in preparation for the 3rd session.
The third and final session shall give students the opportunity to handle and shoot firearms under the supervision of the instructor, who shall also assess students' grasp of safe handling before qualifying them for an AMACS recommendation to apply for the Police licence. Students shall be provided with eye and ear protection for this session unless they already possess them.
The fee for this first course is 60 euro, which also covers the range visit, use of AMACS firearms and the ammunition consumed. Only AMACS members who are paid up for 2019 are eligible to apply. The maximum number of students for this course shall be 8 persons. Slots shall be allocated on a first-come-first-served basis to those who book by writing to info@amacs-malta.org and follow up with their payment by Wednesday 21 August latest.
Those who are next in line will be placed first for allocation of slots in the next course, which shall be held towards the end of March.