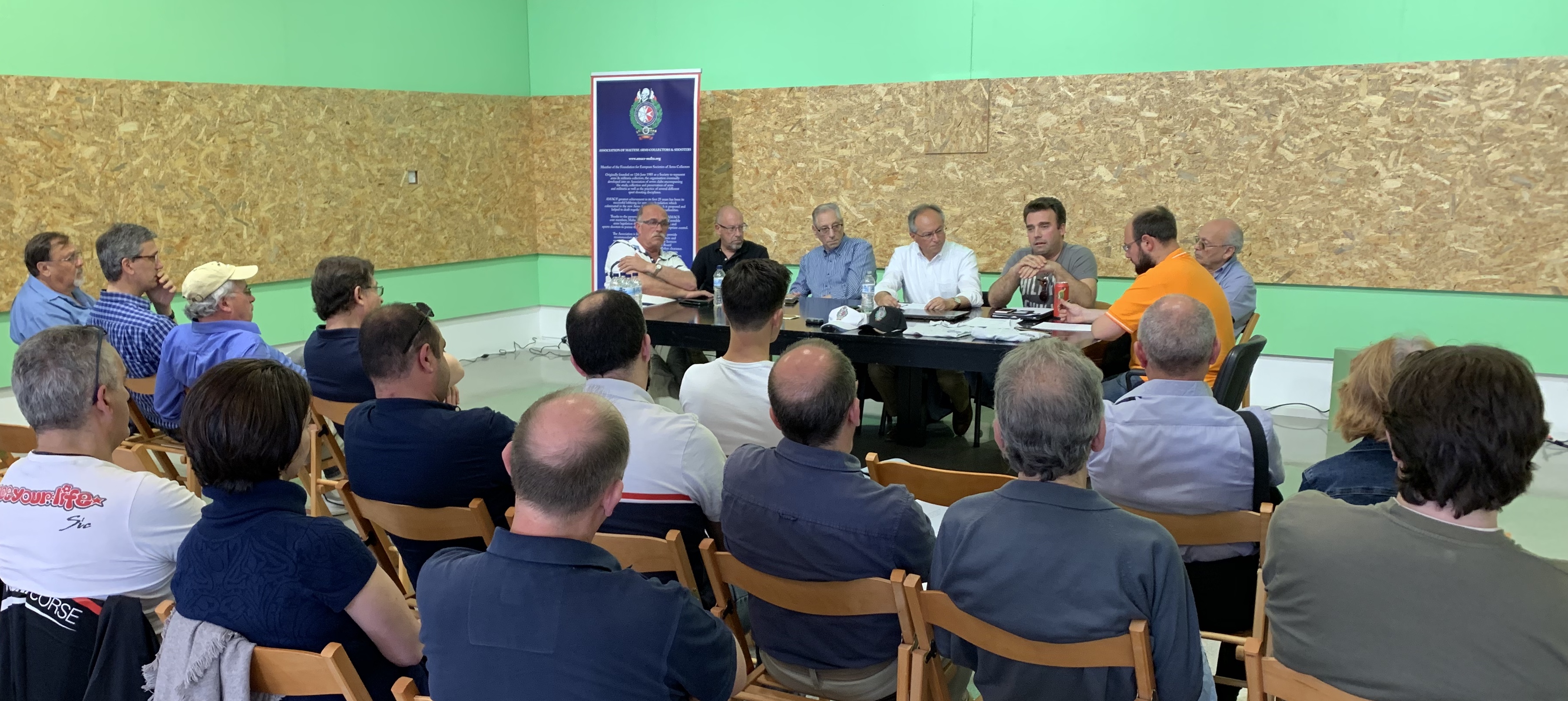 AMACS 34TH ANNUAL GENERAL MEETING
The 34th AGM and the process leading to it has come to a successful as the meeting adjourned on Saturday afternoon. Members met at the Lawrence Darmanin Range, located in the AMACS Clock Tower Block premises in Tigne' Point not only to go through routine administrate procedures, but also to hear about AMACS objectives and to contribute their own ideas for the future of our sport and passion.
Following the reading of the Minutes of the previous AGM and the approval of the Administrative and Financial reports, President Stephen A. Petroni delivered a speech focused on three main topics:
the work undertaken to achieve a soft transposition of the Arms Directive into national law, which came into effect on 1st March
the target shooting community's dismay at the slow progress in the realisation of the 2nd and 3rd phases of the National Range Project
the recent exercise in endorsing candidates for last week's MEP elections and the subject of our discussions with them
The President also thanked those members who had contributed to the attainment of AMACS objectives.
The new committee was approved without a vote as only seven members had submitted their application to contest the seven posts. The committee is therefore composed as follows:
President: Stephen A. Petroni
Members: Steven Camilleri, Peter Paul Caruana, Cedrik Dalli, Harold Farrugia, Vincent Gatt and Shane Hunter.
Posts will be announced after the the first committee meeting.
Yesterday evening, the current and past Treasurer met the two appointed tellers who reviewed and endorsed the accounts.