AMACS visit to Fort Delimara. – 2nd February 2018
AMACS Historical Visits – 2nd February  2018 – AMACS visit to Fort Delimara.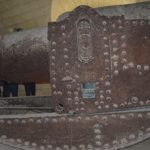 On Sunday 2nd February AMACS organised a
visit for members and their guests to Fort Delimara.
The site is not normally open to the public (mainly
for safety reasons) but Heritage Malta opened it up
for us so that our members  could look around the
fort and get to see the massive 38 ton 12.5" RML
guns that are still in place within the fort.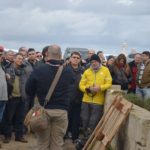 Heritage Malta also invited Gabriel Cauchi, a registered Malta tour guide, to give us a talk about the history and various features of the fort. Turnout was good. Over 40 members and guests attended what was to become a very interesting morning.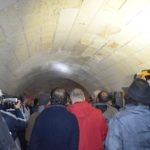 Our thanks go to Mario and Gabriel of Heritage Malta for their help and support and also to members of the AMACS Historical Team for organising a very successful visit.
As mentioned in our previous tour roundup, other visits are planned at approximately 2 month intervals and we would again like to invite any AMACS members (or friends of members) interested in the history of Malta to volunteer to help us as tour guides for our future visits to other interesting sites on the island.
We are also open to suggestions for other locations that are worth a visit especially those off the usual tourist trails. There are many locations that are not normally accessible to the public (like Fort Delimara) but if anyone knows a "friend of a friend" that could give us access to any of these "unusual" sites our members would be extremely grateful. There is much genuine interest in our history here in Malta and we wish to help our members enjoy it as much as possible.
Please reply to the organisers below if you feel you can help :
Stephen Petroni – Email:  sap@lsb-malta.com
Gary Ashton – Email: garyjashton@outlook.com
Andrew Galea – Email:  andrew.galea@corinthia.com
Note that the number of attendees to most of our visits is limited due to logistical reasons so if you missed this one, reply early to the next invite which will be circulated to all members nearer the time! Details will be emailed to members and also posted to the AMACS Facebook group.