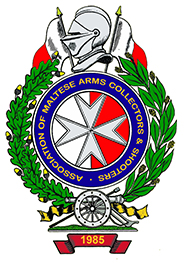 CONSULTATION MEETING RE DRAFT CHANGES TO ARMS ACT & REGULATIONS
CONSULTATION MEETING RE DRAFT CHANGES TO ARMS ACT & REGULATIONS
AMACS Tigne' premises – Wednesday 7th February, 8pm sharp.
AMACS shall be holding a consultation meeting regarding the proposed changes to the Arms Act and Arms Licensing Regulations resulting from the EU Directive amendments of 2017. A panel of experts will explain the  implications of the proposed changes and hear members' suggestions.
Members who are paid up for 2018 are invited to book their attendance. Non-AMACS members who feel that they are not suitably informed on this important matter may also attend provided that they contact our office in advance. Renewals and new applications to join AMACS will be received at our office between 2pm and 8pm.
Following this meeting, AMACS shall finalise a draft response that will be discussed with our colleagues in FACTS before presenting the Federation's official response to the Ministry.
For further information please contact the AMACS office on phone numbers 77411600/21411600 or email info@amacs-malta.org