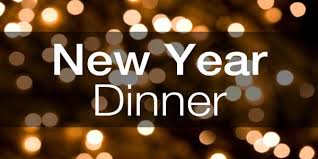 AMACS New Year's Dinner – Friday 19th January 2018
The AMACS New Year's Dinner will be held on Friday, 19th January at 8pm at The Circle's Bar & Coffee Shop in Valletta.  € 28 per person
You will need to advise on choice of main course.
There is a booking limit of 65 persons so first come first served.
Booking by contacting Franco on info@amacs-malta.org or 77411600.
Due to the high number of people being sick. The dinner has been postponed to Friday 19th January.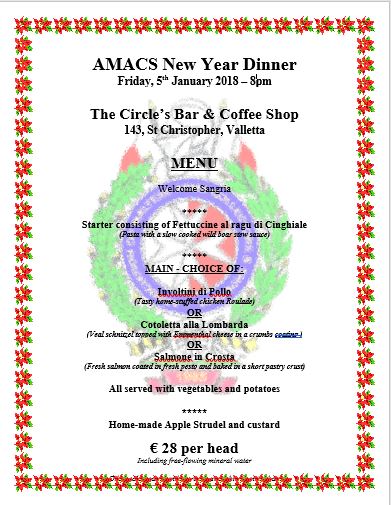 .